Upgrade your Vendor Experience Game with Intelligent Automation
Are you prepared for rapid evolution?
With AI technology evolving rapidly, top performing organizations are now redefining procurement. End-to-end intelligent automation is changing the game, and adaptation is the key to a business' survival.
Research courtesy of the American Productivity & Quality Center (APQC) is the critical insight you need to reinvent your approach to externally sourced innovations.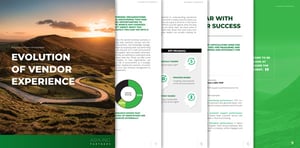 Ashling Partners, leaders in robotic process automation (RPA), uncover the top organizations' approaches to:
Procurement and accounts payable focus points
Best-in-class KPI's
How to evolve your vendor relationships