The speed of change in Intelligent Automation (IA) is unprecedented. The incorporation of low-code development, unstructured data, sentiment analysis, and Generative Artificial Intelligence (AI), such as Chat GPT, is causing more anxiety than ever before on where your organization is compared to your peers and what "really works" in the enterprise.
Stay ahead of the Intelligent Automation curve by joining Ashling Partners and Bain & Company for an exciting live webinar event. Co-founders Marshall Sied and Don Sweeney, from Ashling Partners sit down with industry thought leader Bain & Company Partner, Ted Shelton for an engaging discussion on all things IA. The pair will delve into the world of Generative AI and what it means for the enterprise, explore the opportunities and challenges that new technology presents, and how it can impact your automation program. We will take a closer look at the current state of IA programs and where companies are in their journeys today in terms of end-to-end automation, as well as the current challenges and successes in the industry.
As organizations move towards an augmented workforce, we will highlight the future of end-to-end experiences, the importance of upskilling to stay relevant in the industry and touch on what enterprise leaders need to do differently to scale for the future. Join us and gain valuable insight on how to prepare for the Future of IA and stay ahead of the competition.
Key Takeaways:
Explore the world of Generative AI and its impact on the enterprise, including opportunities for change
Gain insights into the current state of IA programs, where organizations are today, and discuss the current challenges and successes
Dive into the future of the augmented workforce
Speakers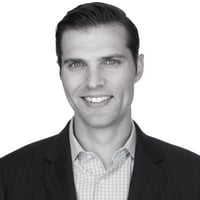 Marshall Sied
Co-Founder of Ashling Partners